Overview
The GPi Case is a fancy case for the Raspberry Pi Zero that gives you a screen, speaker, buttons and battery in a design reminiscent of the original DMG-001 Classic Game Boy. I've got mine set up to emulate some old game consoles. It's great.
As the GPi Case uses a Raspberry Pi at its core, you can use it to run more than just game emulators.
The Raspberry Pi plays Pico-8 games wonderfully (Pico-8 officially supports Raspberry Pi as a platform, too!).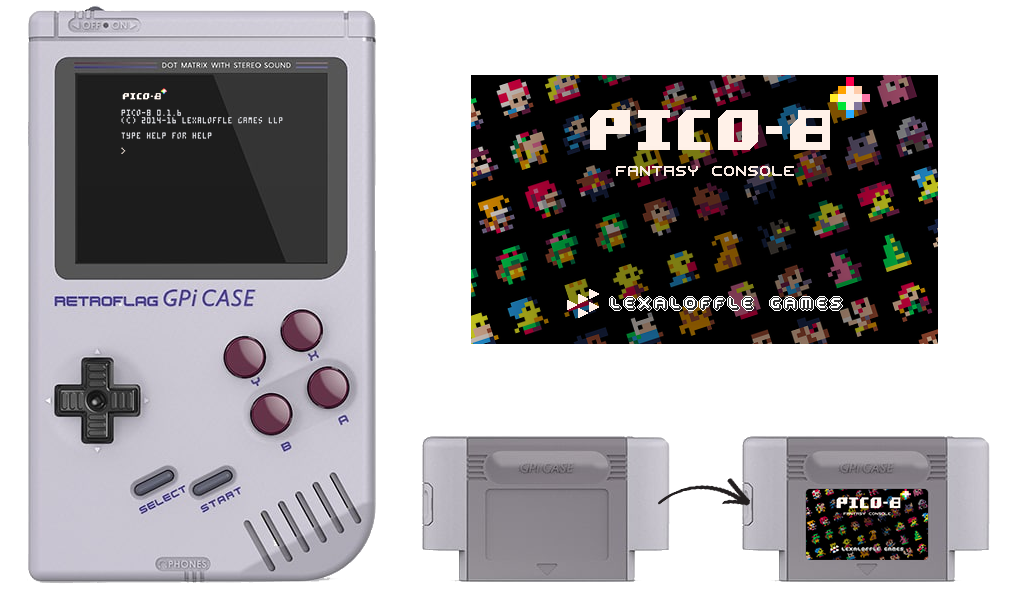 I'd always wanted a dedicated Pico-8 console, so the GPi fits the bill.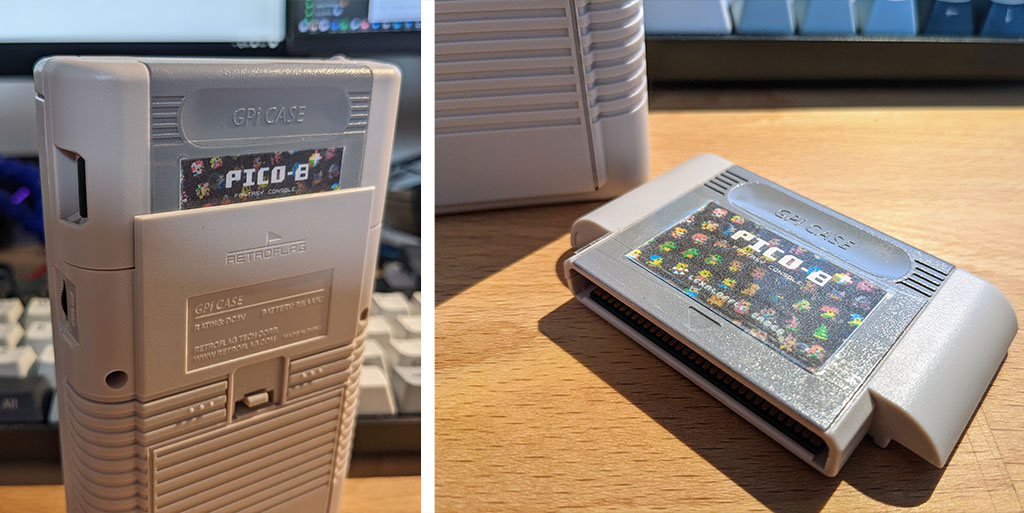 I bought a second GPi cartridge to make a dedicated Pico-8 cart for my GPi. It contains a Raspberry Pi Zero W and an 8GB Micro SD card with a stripped-down Retropie that boots straight to the Pico-8 splore menu so you can immediately find and launch Pico-8 games made by the community.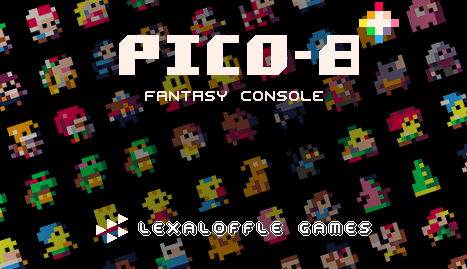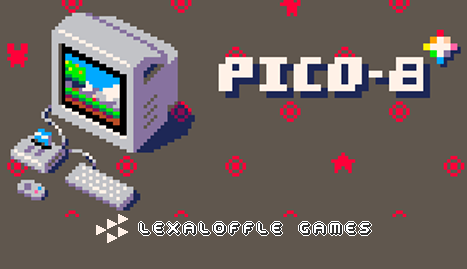 I put these labels together using found assets and the Pico-8 logo. You can print them on paper and then just glue or tape/transfer them onto the cartridge case.
Printed dimensions should be:
Width: 39.5mm
Height: 22.75mm