Overview
CBDS is a Nintendo DS homebrew application for reading Comic Books to be used on the Nintendo DS dual 256x192 screens (before we had high-resolution displays in our pockets!).
I wouldn't say I liked the default theme for this software. At the time, I was hugely into the Tango Desktop Project's aesthetic and wanted to create a theme that used the Tango style.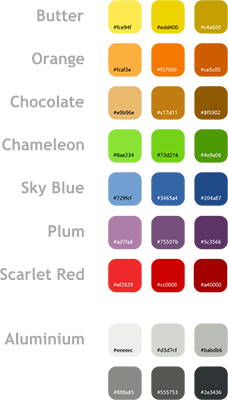 The top screen title graphic: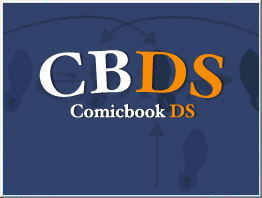 Some examples of the rest of the UI: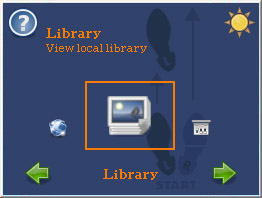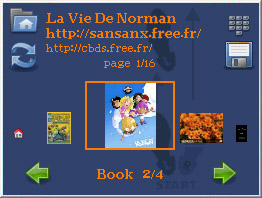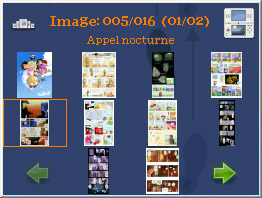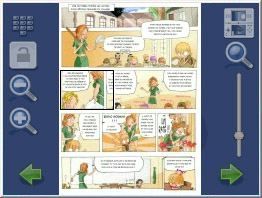 The theme assets have some restrictions; From the documentation:
ComicBookDS_Sprites.gif: The first color in the .gif 256 colors palette is used as the transparent color. When switching from RGB to indexed colors in photoshop, using the global selective palette conversion seems to always put as the first indexed color, the green one in the default theme, which is the most used one.
All the Icons.bmp files: the resolution of the bmp format must be 16 bits/pixels The [0,255,0] RGB color is hard coded as the transparent one.
The backgrounds (bkg.bmp files): A resolution of 16 bits/pixels makes the images size smaller. Moreover only 16 bits/pixels colors are displayed on the DS.
If you're using CBDS, you can grab my Tango theme from the CBDS website.